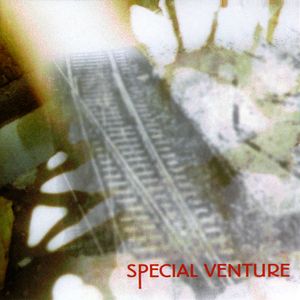 Statements from the press
CD REVIEWS 
FACING NOW 
This is a work beyond the average that takes the listener on a captivating journey through a world of guitars. The album demonstrates John Sund as a skilful guitarist and composer og provides a deep insight into his musicality and creativity. 
      The first thing you notice is Sund's impressive technique throughout the album. He playing has precision and he creates a wide variety of sounds and moods with his guitar and regardless if it is delicate acoustic finger-playing or bold electric guitar runs, it is always delivered with effortless ease. 
      FACING NOW is ranging from acoustic folk and blues to modern electric rock. That contributes to a varied and interesting listening experience where every song feels like a new journey of discovery. The album has a balanced structure that makes room for both energetic and more reflective moments. 
     John Sund introduces an emotional depth into each composition, and even without vocals he manages to convey the message intensely through his music. Every note seems to carry a personal meaning, and it is clear that he put his soul into this release 
     The production is also worth highlighting, as its high quality highlights Sund's guitar skills in the best possible way. The sound is crystal clear and the instruments blend beautifully, creating an atmosphere that is both inviting and engrossing. The album appeals to both guitar enthusiasts and those who appreciate emotional and well-executed music. 
Søren Navntoft —Jazz Special, September 2023 
Acoustic Sense & Glas – Reaching Out 
"REACHING OUT is an original and fascinating work that almost constantly keeps the intensity with great physical impact. Feminine music with muscles you could call it in a contrasting phrase. But when you dive deeper into the music the contrast dissolves. John Sund and his colleagues has created a work that in its entirety, depending on ones disposition, could be viewed as both earthbound and otherworldly music" 
– Jakob Hassing – Jazz Special, 2015. Marked with a star for "Pay special attention to this album".
Acoustic Sense & Glas – Reaching Out 
"John Sund acoustic guitar is featured flawlessly. The meeting between the chorus and the guitar in the song Second Impression is nothing less than magic. It swings and bubbles of life and excitement." 
"This is not just a meeting between a choir and a group. It is a musical union where it is hard to define a beginning or an end" 
– Niels Overgaard – Jazznyt, 2015 
SUND • SHASHANK • PHALGUN – Here & Now 
…John Sund is a guitarist with a special gift. It is admirable and brave of him to provide a different angle on the otherwise familiar style of Indian music, we know so well, performed on sitar and tabla. 
– Niels Overgaard – Jazznyt, 2012 
---
John Sund – The Open Road 
Danish guitarist John Sund have with his new CD release THE OPEN ROAD created one of this years best World-Music releases. Surrounded by musicians from Africa, India, the Balkan Islands and Scandinavia he is in his right element in a wide-ranging musical adventure, where the focus is maintained on the music as a whole opposed being a showcase for his guitar-skills. 
The CD is in four sections: one African, one Nordic, one East European and one Indian. And all the involved musicians is doing their utmost to make the highly structured compositions sound seductive – always with a sense of the unexpected. And even though the music is performed by virtuosos (not least the leader himself) and tremendously well produced, one always sense that the essence of the music is the most important. The music can become very powerful at times, but it is always done with such ease that you can just lay yourself back and enjoy the brilliant interplay. 
It is difficult to highlight any of the musicians in particular, but [the norwegian] singer (and saxophonist) Sissel Vera Pettersen gives an extraordinary contribution. This project deserves to be presented at the Copenhagen Jazz Festival 2012, just as it would be an obvious choice representing Denmark at the Womex Festival 2012. 
That you on top of everything gets a very tasteful, informative and well-illustrated cover, just heightens the allover pleasure. 
– Niels Christensen – Jazz Special, 2011
Acoustic Sense – Absorption 
"A new contribution to the by now all-embracing category "World-Music". The guitarist John Sund is often associated with the word virtuoso and his acoustic steel-string guitar playing on this record is no exception. But it is actually his compositions combined with the particular chosen line-up: double-bass, cello and drums/percussion, combined with the artists deep involvement in regard to the spirituality of the music, that makes a difference for me as a listener. Not only are they all true craftsmen but moreover they posses an idiom and a group-sound that is so integrated with the music, which comes oozing out of your speakers like pure water from an eternal source… 
– Peter Rahbek – Jazz Special, 2010
Acoustic Sense – Absorption 
Classy, interesting and even beautiful release by Danish guitarist and composer Sund. Jazz/world music is a great idea and genre filled with some really lame groups doing pretty much new age prettiness with little real content. Acoustic Sense are one of the best of the genre that I can think of. …highly recommended. 
– Steve Fergenbaum – Wayside Music/Cuneiform Records, USA